Testimonials From Our Clients
I have been going to Wizards Hair Spa for over 25 years, and the quality of service I receive there is excellent. Mark and his staff of stylists take the time to understand your needs, and create the cut or hairstyle that is right for you. The warm, friendly atmosphere is great, and the central location in Lakewood with lots of free parking is very convenient.
I highly recommend Mark St Mark and Wizards Hair Salon.
- John Ohlson, Gig Harbor, WA
May 20, 2015
---
Client Reviews on Facebook:
5 Stars - Randee Strange - June 2014
4 Stars - Cindy Platt - May, 2014
5 Stars - Kristen - September, 2013
5 Stars - Linda Smith - March, 2013
---
Nominated for Best Hair Color by King 5 Evening's "The Best of Western Washington, 2015."
---
---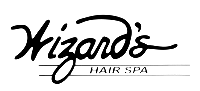 Wizards Hair Spa
5924 Lake Grove St SW, Lakewood, WA 98499
Mark St. Mark, (253) 224-4247
Mark: 253-224-4247


Wizards is on Google Plus


Follow us on Facebook
Wizard's Hair Spa
Copyright 2019
Website Design by Dragonwyck® Web Design L.L.C.



If you have questions or comments about this website,
please contact the Webmaster